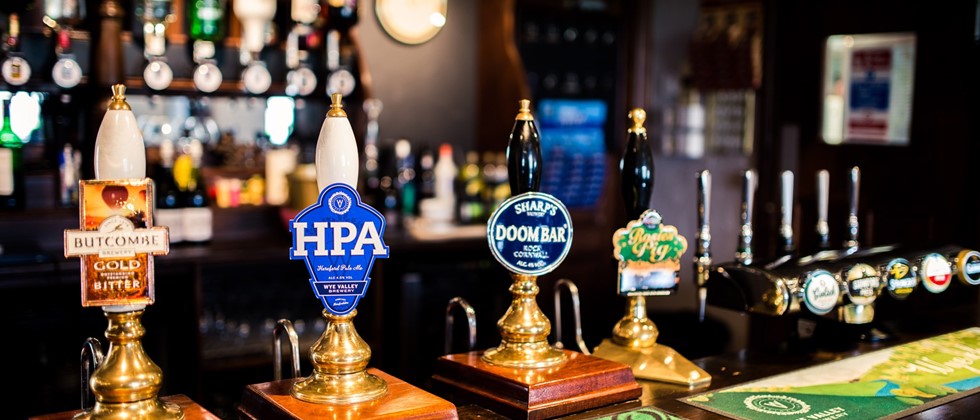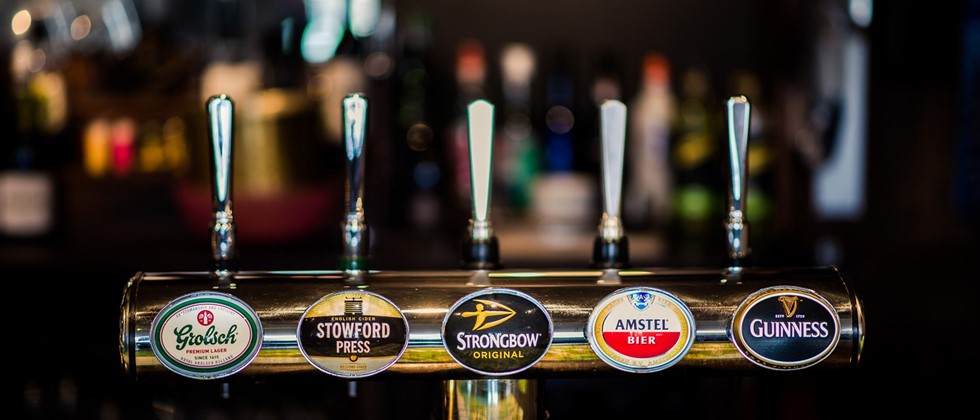 Our Drinks
Beer
Amstel 1870
, Heineken
(4.1%)
Our classic, golden Amstel Beer, with its very distinctive and mildly bitter taste, has over the years become well known beyond the borders of its native country.
Beer
Carling
, Coors Brewers Ltd
(4.0%)
The masterful blend that balances depth of flavour with the thirst quenching refreshment of the UK's no.1 lager
Beer
Doom Bar
, Sharp's Brewery Ltd
(4.0%)
Doom Bar Bitter is named after an infamous sandbank at the mouth of the Camel Estuary in North Cornwall.
Beer
Grolsch
, Molson Coors
(5.0%)
Grolsch is an international premium beer of Dutch origin. Grolsch Premium Lager is brewed according to the Reinheitsgebot (German Purity Law), using no other ingredients than malted barley, hops and water.
Beer
Guinness Original
, Guinness
(4.2%)
Swirling clouds tumble as the storm begins to calm.
Beer
HPA
, Wye Valley Brewery Ltd
(4.0%)
HPA is a truly delightful pale ale. It's smooth on the palate and boasts a citrus hop aroma leading to a balanced bitter finish.
Cider
Rosies Pig Cloudy Cider
, Westons Cider
(4.8%)
Here's something to tickle your tastebuds! Introducing... Rosie's Pig, a delicious 4.8% cloudy cider that's named in honour of Westons Cider's first ever delivery truck
Cider
Stowford Press
, Westons Cider
(4.5%)
At 4.5% ABV Stowford Press is a sparkling medium dry cider which has built its popularity on its premium taste and quality